TECHNOLOGY: HERITAGE OFFERS $100,000 FOR BROAD SMART PHONE APPLICATION.
Northridge Doctors Group Goes App With Prize
Monday, February 18, 2013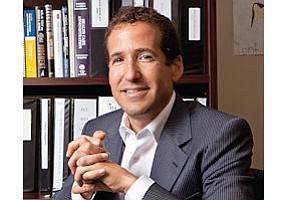 Heritage Provider Network is looking for a good phone app for medical tracking and will give $100,000 to the team that can create it.
The Northridge doctor's group is sponsoring a contest it hopes will encourage the development of an app with wide-ranging function, including monitoring patient conditions and sending that information to multiple doctors at once...
Are you a subscriber? Sign In