EDUCATION: OVERSEAS, YOUNGER STUDENTS FUELING GROWTH IN AREA PROGRAMS.
Local Schools Find International Business Growing
Monday, October 29, 2012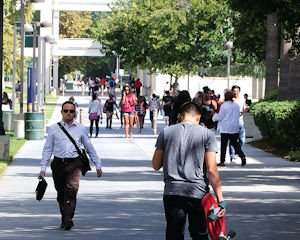 A master's degree in business administration appears to be one of the hottest academic tickets in town.
Nearly every school on the San Fernando Valley Business Journal's 2012 list of Largest College and University Business Programs reported an increase in both applicants and graduates...
Are you a current Member? Sign In