FIRM'S TEXT-TO-PLEDGE TECHNOLOGY RINGS UP DISASTER DONATIONS.
Helping Get Line On Relief
Monday, November 26, 2012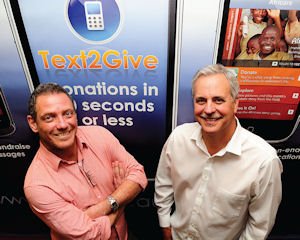 With the relief efforts of Hurricane Sandy still being funded and tallied, it's been hectic at the Calabasas headquarters of MobileCause Inc.
The three-year-old company provides technology for the text-to-donate campaigns of more than 1,000 nonprofits each year – and springs into action when major disasters hit...
Are you a subscriber? Sign In