ENERGY: BOEING CO. UNIT IN SYLMAR EYES TERRESTRIAL MARKET FOR ADVANCED CELLS THAT HAVE POWERED MARS ROVER.
Spectrolab Draws Solar Cells into Closer Orbit
Monday, November 5, 2012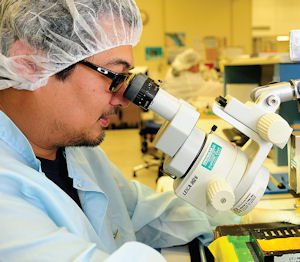 Spectrolab is taking its high-flying solar cells and bringing them down to earth.
After building a reputation as the supplier of advanced cells for satellites, the International Space Station and two Mars rovers, the Boeing Co...
Are you a subscriber? Sign In