HOTEL: THE RENOVATION, WHICH MAY COST UP TO $30 MILLION, WILL INCLUDE NEW LOBBY.
Hilton in Woodland Hills Prepares for Major Remodel
Monday, May 28, 2012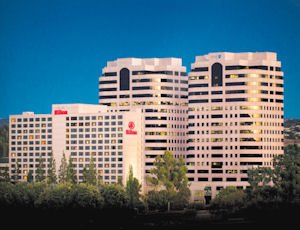 The 25-year-old Hilton in Woodland Hills is about to undergo a major top-to-bottom renovation that will include a new lobby concept being popularized in business hotels: a Wi-fi-connected coffee shop atmosphere.
Hotel management said the remodel could cost somewhere between $20 and $30 million, and will include changes to both the exterior and interior of the 325-room, suburban business hotel...
Are you a subscriber? Sign In