LESSONS: VALLEY INSTITUTIONS ADDING SPACE, ONLINE COURSES AND INTEREST-BASED TRACKS.
Private Schools Compete with Adjusted Business Plans
Monday, March 19, 2012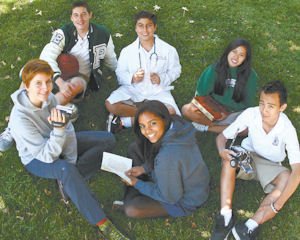 In a slow economy, as fewer families can afford to give their children a private school education, some Valley area schools are making business decisions they hope will help them to weather the storm and stay competitive among a smaller pool of students.
Private high school tuitions can range from $6,000 to $31,500 per student each school year, according to the San Fernando Valley Business Journal survey of area private high schools...
Are you a subscriber? Sign In