SCOUTS SELECT GLENDALE COMPANY FOR FIRST CANDY BAR DEAL.
Nestlé USA, Girl Scouts Partner on New Treats
Monday, June 11, 2012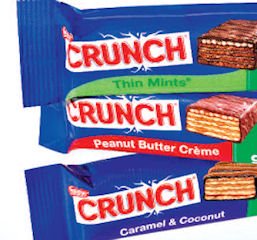 Girl Scout Cookie Season may be over, but Glendale-based Nestlé USA gave the cookie fans a new treat with the launch of its new line of Nestlé Crunch Girl Scout Candy Bars.
The three-candy collection, which hit retail shelves on June 1, is based on the popular cookies — Thin Mints, Caramel and Coconut and Peanut Butter Crème...
Are you a subscriber? Sign In