MALIBU ROCKY OAKS ESTATE VINEYARDS BOTTLES PRIVATE LABEL WINES.
Charter Firm Pours on Elite Appeal with Wine
Monday, January 9, 2012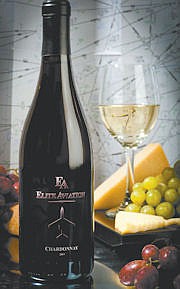 Passengers aboard the charter aircraft of Elite Aviation will have a bottle of the firm's private label wine to enjoy during their flight.
Elite received in mid-December the first shipment of the wine produced by Malibu Rocky Oaks Estate Vineyards in the Santa Monica Mountains...
Are you a subscriber? Sign In