BURBANK LOW-BUDGET STUDIO WILL SUPPLY 10 FILMS FOR UK MARKET.
The Asylum Inks Deal for Distribution
Monday, April 30, 2012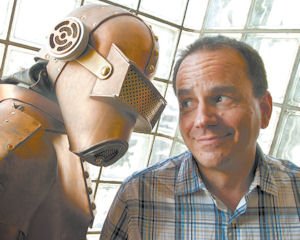 After working together on one-off distribution deals, Burbank-based production house The Asylum and Starz/Anchor Bay Entertainment UK signed a one-year partnership agreement covering 10 films.
"Anchor Bay UK has a much better understanding of their audience than we do," said Paul Bales, Asylum's chief operating officer...
Are you a subscriber? Sign In