JOEY HERRICK - DRUMMER, PET LOVER, ENTREPRENEUR - DISCUSSES HIS BUSINESS CAREER THAT STARTED WITH CHILI AND LED TO THE LUCRATIVE PET FOOD MARKET AND HOW HE IMPROVED TESTING OF THE FOODS HE SELLS.
In Balance
Monday, April 16, 2012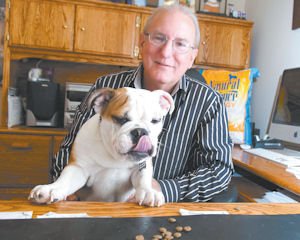 Joey Herrick loves dogs. He has seven and five of them sleep in his bed. ...
Are you a subscriber? Sign In