TOURISM: HOTELS BENEFIT FROM LOS ANGELES CONVENTION BUSINESS, MORE TRAVEL ACTIVTIY.
Occupancy, Room Rates at Valley Area Hotels Improve
Monday, September 12, 2011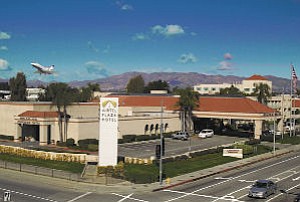 San Fernando Valley area hotels appear to be making a comeback.
Major Los Angeles conventions, higher travel activity and general improvement in the tourism industry helped to push occupancy rates at Valley hotels in July to 82...
Are you a subscriber? Sign In