LIST: BURBANK-BASED LOCKHEED FEDERAL TAKES TOP HONORS.
Credit Unions Benefit as Consumers Spurn Big Banks
Monday, September 12, 2011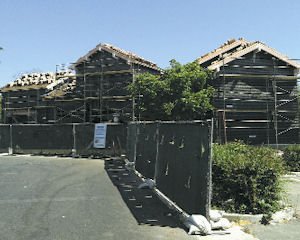 Burbank's Lockheed Federal Credit Union is expanding — a tact that helped the credit union retain its top spot as the Valley's largest.
The local credit union plans to open two branches every year for at least the next six years, said president Dave Styler. The latest is slated to open in Thousand Oaks in early November. The firm also received a technology upgrade — iPhone and Android banking apps came online about a month ago.
"I would say the growth is certainly better than last year," Styler said. "We have been really exploiting the fact we are not a bank."
Like many lending institutions, Lockheed is "going crazy with refinance business," Styler said. Many of those customers have switched over from large national banks, he said.
Americans seem to be increasingly drawn to credit unions for what often times are better rates, improved customer service and lack of fees associated with the large national banks. At the end of July, American credit unions had an estimated 93.3 million members, according to the Credit Union National Association. That's up 4.5 percent from 89.3 million in 2007.
As of June 30, Lockheed recorded more than $3 billion in assets and $16 million in net income, according to federal statistics. Members, which grew compared with September 30 of last year, stood at 103,293. Those figures make Lockheed the largest Valley credit union by assets, net income and membership.
But the credit union's return on average assets, which stands at 1.09 percent still isn't where it was prior to the recession. Fees Lockheed has had to pay regulators this year for the stabilizing of corporate credit unions have contributed to a lower return, Styler said. But also, the credit union has made a decision to take in less money, and offer better rates to customers, he said.
Other top credit unions in the area were Chatsworth-based Premier America Credit Union and La Canada Flintridge-based Caltech Employees Federal Credit Union. Premier America recorded $1.3 billion in assets, earning the No. 2 spot when ranked by that category. The credit union saw the fifth highest net income at nearly $4.9 million.
Caltech Employees earned the third and fourth spot for assets and net income, respectively. The credit union saw nearly $1.1 billion in assets as of June 30 and $5.8 million in net income.
California Credit Union had the second highest net income at $6.4 million, and the fourth highest assets at around $1.1 billion, notching just below Caltech.
Van Nuys-based Los Angeles Police Federal Credit Union — open to active and retired members of Los Angeles city police departments and their families — has put off expansion plans, including a downtown branch, because of tough economic times.
But the credit union isn't quite hurting. It ranked seventh in terms of assets with nearly $750 million and thirteenth by net income with $432,000 as of June 30.
Because cash-strapped Los Angeles has limited its police hiring, the credit union has been able to grow by increasing the number of products and services each member uses as well as increasing membership among family members, said president G. Michael Padgett.
"Since 2008, things have been really tough for the financial industry, and we have done really good considering everything," he said.
---
Download the 2011 SFV's Includes the 2011 SFV'S LARGEST CREDIT UNIONS list for download (pdf) list