FROM THE NEWSROOM
Manufacturers Prove They're Indispensable
Monday, March 28, 2011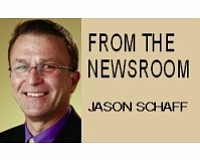 As you've obviously noticed, most of this issue of the Business Journal is on the Valley-area manufacturing industry.
Why devote so much space to that?
Because despite what even the average businessperson on the street will tell you, there's still a heck of a lot of manufacturing that goes on in our area...
Are you a current Member? Sign In