APPAREL: SPORTS BRA FIRM ENTERING MARKETING PHASE.
Manufacturer Finding Niche In Active Wear for Women
Monday, March 28, 2011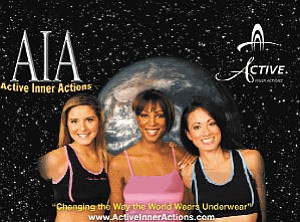 El Sanders started Active Inner Actions to manufacture only T-shirts, but along the way he created technology that he believes sets him apart from many other companies in the apparel manufacturing industry.
His focus has shifted to providing innovative sportswear/active wear for women, particularly in sports bras...
Are you a current Member? Sign In