ENERGY: FIRMS LOOK TO CUT COSTS BUT DOWNTURN MADE INVESTMENTS DIFFICULT FOR SOME.
Even the Most Traditional Manufacturers Going Green
Monday, March 28, 2011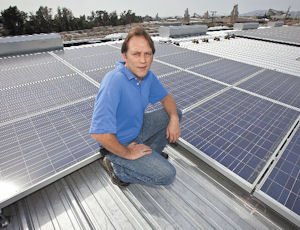 If all goes according to plan, KenWalt Die Casting will begin this month to generate electricity from the solar panels installed on one of its buildings in Sun Valley.
In manufacturing, one cannot get more traditional than the work done at KenWalt...
Are you a current Member? Sign In