ENERGY: DEAL WITH LADWP IS SHOWCASE FOR LONG-STANDING FIRM.
SolarWorld Gets Biggest Project
Monday, March 14, 2011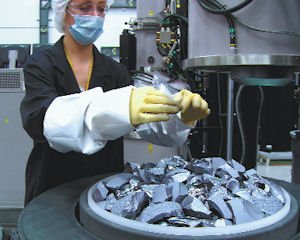 In SolarWorld's largest single project ever, the firm has partnered with the Los Angeles Department of Water & Power to use the company's solar panels at a DWP facility in the high desert.
SolarWorld won the contract, which was announced on March 3, in an intensive bidding process, according to Ben Santarris, public affairs manager of SolarWorld Industries America...
Are you a current Member? Sign In