SHOPPING: WESTFIELD READIES PORTFOLIO FOR VILLAGE PROJECT.
Retail Mix Develops for Mall
Monday, March 14, 2011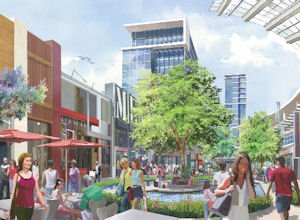 With Westfield's Warner Center mall expansion project making its way through the city's review and approval process, the mall operator is focusing on developing the right portfolio of businesses for the site.
The mixed-use project, called The Village at Westfield Topanga, has just reached a new stage of the regulatory process with the release of its environmental impact report...
Are you a current Member? Sign In