MARKETING: DUO FINDS FRIENDS FIRST, BUSINESS SECOND.
Networking Masters Found High-Level Connections
Monday, March 14, 2011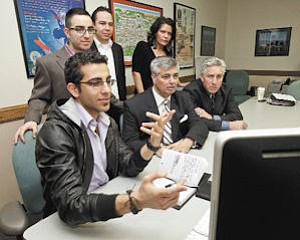 Parham Nabatian and Kayvan Mott have entrenched themselves in the San Fernando Valley business community.
Their marketing company, Infinite Communications, has been retained to do work for the Valley Economic Alliance and the Valley Economic Development Center, and Nabatian and Mott are known for having volunteered their time and ideas to the organizations...
Are you a current Member? Sign In