IMPROVE: AVENUE SIX ADDS NEW YORK-STYLE STREETSCAPE FOR A BACKDROP.
Expansion at Van Nuys Studio Meets Filming Needs
Monday, March 14, 2011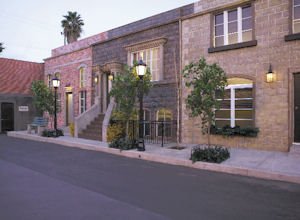 With the entertainment industry's demand for more sound stages and production facilities continuing to grow locally, one Van Nuys facility has recently put itself ahead of the pack among the independent studios trying to fill this need.
The Avenue Six Studios facility in Van Nuys has built a permanent New York City backdrop out in its parking lot...
Are you a current Member? Sign In