CHANGE: NEW PRACTICE AREAS ARE CONSIDERED BECAUSE THE OLD WAYS DO NOT WORK ANYMORE.
Valley Law Firms Adjust Business Models for Growth
Monday, January 17, 2011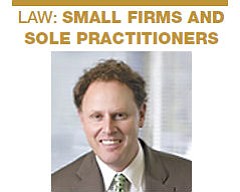 The legal marketplace shifted in the downturn with certain practice areas slowing down almost to a halt, and others, such as bankruptcy, growing stronger.
Many of the Valley's largest law firms have seen growth hindered by this shift; others have adjusted their business models to reposition themselves for growth...
Are you a subscriber? Sign In