AVIATION: PIAGGIO HOPES TO BOOST WEST COAST BUSINESS, FIRST PLANE TO ARRIVE IN JANUARY.
Italian Aircraft Maker To Open Van Nuys Sales Center
Monday, December 19, 2011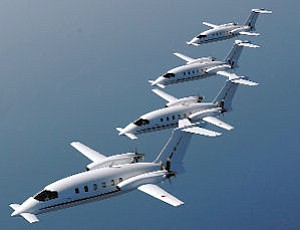 Italian aircraft manufacturer Piaggio Aero is opening a sales center at Van Nuys Airport in a bid to capture more business from customers on the West Coast.
Aircraft charter and management company Elite Aviation will represent Piaggio by marketing the P180 Avanti II, a $7...
Are you a subscriber? Sign In