RETAIL: SELLERS OF SATURNS, HOWEVER, PREPARE TO CLOSE AS BRAND GOES OUT OF BUSINESS.
Local Auto Dealerships Seeing Gradual Improvements
Monday, September 27, 2010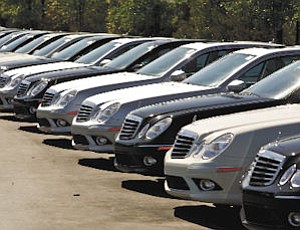 Local Saturn dealerships are preparing for closure while those in the greater Valley selling other brands say they are seeing a gradual growth in sales.
Saturn of Antelope Valley in Palmdale is preparing to close and re-open as a Chevrolet dealership in Lancaster on Nov...
Are you a subscriber? Sign In