TECHNOLOGY HAS FINALLY CAUGHT UP WITH DISTRIBUTOR GOTV NETWORKS. NOW IT LEVERAGES ITS EXPERTISE AND RELATIONS WITH WIRELESS COMPANIES TO GET CONTENT BEFORE VIEWERS.
Going Mobile
Monday, November 22, 2010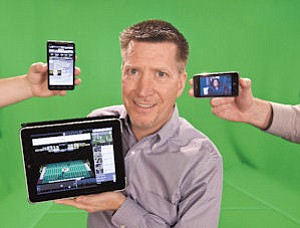 With a mobile device of some sort never far out reach for many people these days, Thomas Ellsworth considers it is his job to make that device more relevant for the user.
Ellsworth, chief executive at GoTV Networks, guides a company he sees as being a mobile marketing partner for content creators, including the NFL, Oprah Winfrey's OWN, ESPN and Univision...
Are you a current Member? Sign In