YOUTH: DESPITE ECONOMIC DOWNTURN, SOBEL GROWS ORGANIZATION.
Veteran Executive Helps Turn Around Struggling Club
Monday, May 24, 2010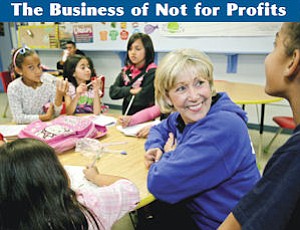 In 1987, Jan Sobel was working out at the gym one day when a fellow fitness enthusiast, who happened to be a corporate headhunter, made a random yet profound statement.
"He said, 'I'll bet you would make a great non-profit executive,'" said Sobel, who was working for the Fashion Institute of Design & Merchandising in Los Angeles at the time...
Are you a subscriber? Sign In