ADVERTISING: DIRECT, RETAIL SALES STRONG FOR EXTENZE.
Inter/Media Ad Campaign Puts Some Oomph into Pill
Monday, March 15, 2010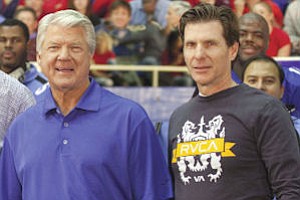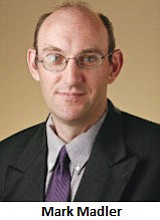 It takes skill to come up with an advertising campaign for a male enhancement pill.
That's what Inter/Media Advertising found itself having to do after years of just buying television time and ad space for ExtenZe, a supplement whose maker boasts of having sold one billion pills.
Now the Encino-based firm makes the commercials and signed on Super Bowl winning coach and Fox Sports broadcaster Jimmy Johnson as the product's spokesman.
Shying away from making any concrete claims, the campaign falls back on the repeated message of maximizing what the user already has and going from good to great.
That doesn't mean clever double entendres aren't used in the commercial's scripts, as Johnson advises the viewer to use ExtenZe and "go long" before tossing a football.
The Inter/Media campaign has taken ExtenZe out of the shadows, so to speak, and into the aisles of national retailers, including Wal-Mart, the world's largest. The short-form (two minutes or less) commercial ranked number one in 2009, according to Infomercial Monitoring Service Inc.
"The product moves," Inter/Media CEO Robert Yallen said. "It says people are buying the product and the product works for them."
Still, there are outlets not so open to taking the commercials for a product purported to assist in better performance in the bedroom. In late February, Yallen traveled to New York City to talk with some stations there about airing the ExtenZe campaign.
There is a marked difference between the product's original commercials and those made by Inter/Media. The first versions were more specific about results and the infomercial featured adult performer Ron Jeremy and a studio audience.
Legal challenges to the product say not much has changed.
Last summer, an Encino law firm filed a class action lawsuit against manufacturer Biotab Nutraceuticals alleging false claims. In 2006, when known under a different name, the pill's maker paid a $300,000 penalty in Orange County and agreed to pull back from certain claims of improved sexual performance and change its formula to reduce the amount of lead.
Yallen declined to comment on the pending lawsuit but in an email said that the more successful a company becomes the more likely there are lawsuits. The image and brand of ExtenZe remains in good order and the focus of the advertising is to build on the successful image, he added.
That image landed in mainstream America as the product became displayed on retail shelves at Wal-Mart, CVS, Walgreen's and other national chains.
As a product transitions from direct sales – calling an 800 number or ordering online – to retail what typically happens is that as retail sales grow, direct sales decline. But not so with ExtenZe, which continues to have strong following from online and phone orders.
"There are still guys who don't want to walk into Wal-Mart and buy a male enhancement product," said Kevin Szymanski, vice president of client services at Inter/Media.
"They like the anonymity aspect," Yallen added
The final piece in the mainstreaming of a male enhancement pill was adding Johnson as the spokesman.
Inter/Media had wanted for years to get a single person to plug the pill and had a candidate in mind but a deal fell through.
Johnson met the criteria the agency was looking for: someone who was trusted and credible; was well known; and worked well with both younger and older demographics.
Johnson was a guest crew chief for the ExtenZe-sponsored car at this year's Daytona 500, and takes part in promotions to meet with users of the pill.
"I don't know who else is out there that would be better than Jimmy Johnson," Szymanski said.
Joining Network
Scott Public Relations has joined PR Boutiques International in a move that provides more resources for clients entering foreign markets.
In an age of a new economy, new structures are needed even in marketing and public relations and joining an organization that brings together senior level professionals is one of those, said Joy Scott, the Canoga Park firm's president and CEO.
"Being part of a network we can offer a number of benefits that previously clients thought they would need a larger firm to get," Scott said.
The agency specializes in the health care, insurance and technology industries and is one of nearly 30 members of PR Boutiques International.
With clients across the U.S., joining the global organization expands their reach into Europe, Asia and Latin Ameica.
If a client wanted to launch overseas, Boutiques International members would help in bringing that about, Scott said.
"This increases the value proposition to the companies we work with," Scott said.
Staff Reporter Mark Madler can be reached at (818) 316-3126 or by e-mail at mmadler@sfvbj.com.