FLYING: CLAY LACY TO BE INDUCTED INTO NATIONAL AVIATION HALL OF FAME.
Crown of a Pilot's Career
Monday, July 5, 2010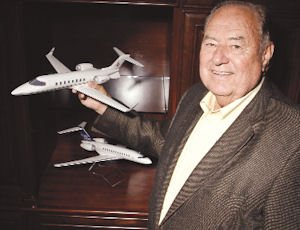 In a career spanning nearly 60 years, there isn't a phase in aviation that Clay Lacy hasn't been involved with.
He's flown commercial and military planes; set records in air racing; piloted the first flights of five aircraft; was a pioneer in corporate aviation in the San Fernando Valley; and developed an expertise in aerial photography for feature films and commercials...
Are you a current Member? Sign In