AUTOMOTIVE: IMPROVEMENT EXPECTED, BUT HOW MUCH?
After Dismal Year, Auto Dealers Look to Shift Gears
Monday, January 18, 2010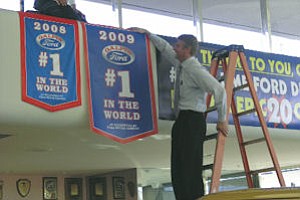 Whew!
A collective sigh of relief came from car dealers throughout Southern California as 2009 ended bringing to a close one of the worst years faced by the auto industry in decades.
While 2010 is expected to bring an improvement in sales as the carmakers begin to right themselves after an extended period of financial difficulty there remains the question of how much improvement and how rising gas prices and low inventories will play into that...
Are you a subscriber? Sign In