TECHNOLOGY: PROGRAM ALLOWS DINERS TO ORDER FROM MULTIPLE RESTAURANTS.
Online Service Brings Restaurant Ordering to Next Level
Monday, August 2, 2010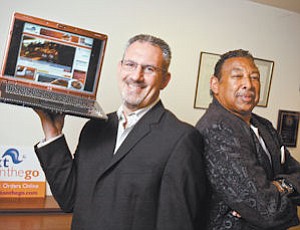 While more diners are turning to the Internet to make their orders, a West Hills-based restaurant concept development and consulting company has taken the practice of online ordering a step further.
The Next Idea and its Website and software development company TNI Technology have developed a software program called Next On The Go that serves as a multiple-restaurant, one-stop-shop portal that rewards customers for their business with dining perks and no service charges...
Are you a current Member? Sign In