ACADEMIA: SCHOOLS IDENTIFY NEEDS OF COMPANIES.
Valley Colleges Boosting Biotech/Med Device Curriculums
Monday, April 26, 2010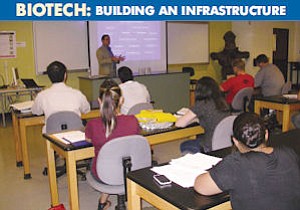 Universities and community colleges in the greater San Fernando Valley area are tuned-in to local biotech and medical device companies' needs for a well-trained and well-educated workforce.
California State University at Channel Islands, California State University, Northridge, College of the Canyons, Moorpark College and Pierce College are some of the local institutions that have programs geared to the industry...
Are you a subscriber? Sign In