Joel Russell
Editor
Joel Russell is editor of the Business Journal and is responsible for the content of the publication.

Recent Stories
Fifteen thousand workers in California – including more than 700 in Northridge – have ratified a new contract with Dignity Health, according to Service Employees International Union – United Healthcare Workers West.
6,500 Acres of commercial land available in Antelope Valley
Qualstar Corp. shares jump 25 percent after the company reports fourth-quarter revenue gains.
Salem Media Group Inc. reported a decrease in revenue but an enormous jump in net income because of tax reform.
MannKind Corp. has restructured its debt, reducing its outstanding principal by $14.5 million through equity swaps, the company announced Monday.
West Coast Customs will feature the customized Lexus from the movie "Black Panther" at the DUB Custom Car Show in Los Angeles this weekend.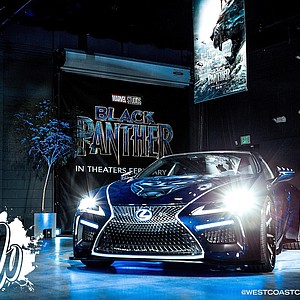 Marcus & Millichap reports higher annual revenues, while Limoniera benefits from tax reform.
PS Business Parks Inc. has sold the Corporate Pointe Business Park in Orange County.
Acquisitions set the stage for B. Riley Financial Inc. to deliver an 18 percent increase in the fourth quarter, the company announced Wednesday.
Richard Lie is the new president and chief executive of Los Angeles Federal Credit Union, the organization's board announced Monday.