Joel Russell
Editor
Joel Russell is editor of the Business Journal and is responsible for the content of the publication.

Recent Stories
L.A. Mayor Eric Garcetti broke ground Wednesday at the North Hollywood West Groundwater Treatment Project, a plant to restore the use of groundwater for drinking in the San Fernando Valley.
Stubbs Alderton & Markiles, the business law firm in Sherman Oaks, has hired Dan Rozansky to join its business litigation practice as a partner.
Robert Iger, the chief executive of Walt Disney Co., took home nearly $36.3 million last year, or $7.6 million less than he earned the previous year.
Dole Food Co. has called off its proposed public offering after talks to sell the company to a Belgium firm broke down.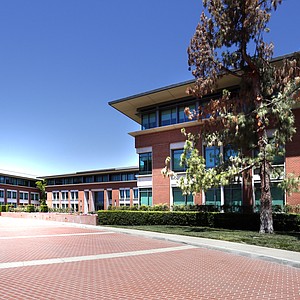 PennyMac Financial Services Inc. will offer mortgage brokers access to its Power platform, the company announced Friday.
Endonovo Therapeutics Inc. has engaged a company to monitor trading of its shares, the company announced Thursday.
NetSol Technologies Inc. has launched a point-of-sale system in China for client FCA Automotive Finance Co., the company announced Wednesday
Semtech Corp. has created a new senior level position and named a veteran tech industry professional to fill it.
Limoneira Co. has reported lower revenue and a net loss for the fiscal fourth quarter, blaming the results in part on excessive heat in Arizona.
Rex Real Estate Exchange has secured $15 million in Series B funding.