Helen Floersh
Staff Reporter (Healthcare, Law, Biotech)
Helen covers healthcare, law, insurance and biotechnology in the greater Valley region.
Recent Stories
MannKind Corp. climbed back from the brink of bankruptcy this year with a $105 million deal to develop a new lung disease treatment.
BIOTECH: Timely infusion of $45 million bolsters finances.
MannKind agreement with United Therapeutics gives company a financial shot in the arm.
BIOTECH: Timely infusion of $45 million bolsters finances.
Consumers who want less sugar in a nutrition bar can make their own with a mix from Creation Nation.
Ready-made protein bar mix seeks shelves.
Raw cookie dough stars as the main dish at a Burbank sweet shop run by two sisters.
Cookie dough for dessert.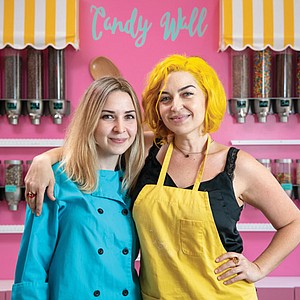 NON PROFIT: Reflections on her quarter century with Valley lawyers and judges.
After nearly 25 years with the San Fernando Valley Bar Association, Executive Director Liz Post will step down from her role and return to her home state of New York to lead the Nassau County Bar Association.
With dozens of options lining grocery store shelves, consumers of nutrition bars seem to have an overabundance of choices. But despite the variety, sports nutritionist and former real estate agent Karen Nation could find nothing that worked for her and her clients.
Four Catholic schools in the San Fernando Valley will provide mental health services to students and their families through a new program run by a psychology professor at California State University - Northridge.
Athletic trainers from Providence Health & Services will be placed in seven San Fernando Valley high schools, the hospital system announced Tuesday.
A doctor in Lancaster has been convicted by a federal jury of participating in a Medicare fraud scheme.