Charles Crumpley
Publisher & Editor
Charles weighs in each week with his opinion - his "Comment" - about local business. While he pats the heads of those who make prescient or brave decisions, he's not afraid to kick the shins of businesses that make dunderheaded moves or governments that interfere with free markets. It can be newsy, it can be opinionated, or it can be funny, but the Comment column is always about business in Los Angeles County.
Charles Crumpley has been a reporter, writer or editor for 30 years, mostly with daily newspapers. He was born and raised in Kansas City, MO, and worked for years for the Kansas City Star, mainly as a senior financial writer. He was the editor of the business news section for two daily newspapers, including the New Orleans Times-Picayune. He has won four national journalism awards and studied Japanese banking and business practices in Tokyo as a senior Fulbright scholar. He has been editor of the Los Angeles Business Journal since January 2006.
He can be reached at (323) 549-5225, ext. 208, or by email: ccrumpley@labusinessjournal.com.
Recent Stories
Housing shortage hurts Valley businesses.
The Westfield Group is moving ahead with plans to remake the Westfield Promenade shopping center into a big mixed-use complex, including a sports facility that could house a minor league baseball team. But there is a small possibility that Amazon.com Inc. could choose the site as its second headquarters, seriously changing those plans.
Despite media reports, 2017 was a good year.
There's no doubt that Glendale's DineEquity had a difficult 2017, what with unappetizing earnings, a departed chief executive and slowing traffic. Yet another low point was hit Friday when a leading stock-monitoring website put out a list showing that DineEquity was the worst-performing restaurant stock of the year.
2018 Book of Lists
This year's 'Valley Visionaries' say our region can remain an 'economic powerhouse' – with some changes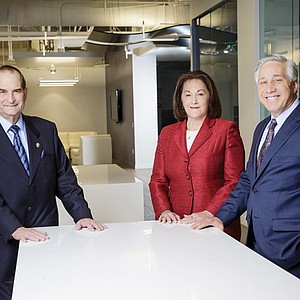 Boosting the local economy through support of the arts.
The Walt Disney Co.'s possible purchase of the entertainment assets of 21st Century Fox may result in Robert Iger staying on as Disney's chief executive, according to a report Wednesday in the Wall Street Journal.
Valley economy is growing but it doesn't feel like it.
Small growing companies point to strength of Valley economy.