Photo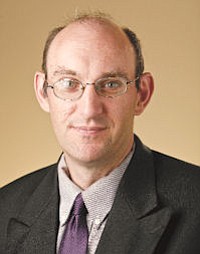 ENTERTAINMENT - Mark Madler
Stories this photo appears in:
production: John Putch bypasses studio system by self distributing feature.
Studio City filmmaker John Putch had a bigger budget for his second film in a planned trilogy set in rural Pennsylvania, but the same eccentric characters.
Filming: Avenue Six expands to add new shows to its client roster.
Independent studio Avenue Six is on the grow again.
Adult: Working group gets 90 day extention to decipher way to enforce the ordinance.
ENTERTAINMENT: Adult industry seeks ways to enforce new condom law
Movies: Scheinfeld making transition from documentaries to narrative films.
Sherman Oaks filmmaker shifts focus to feature films
Money: Burbank firm offers assistance to producers to get tax incentive funds earlier.
ENTERTAINMENT Column by Mark Madler
Regulate: Ordinance calls for a working group to draw up an enforcement policy.
Entertainment Column by Mark Madler. City votes to require condoms on adult film sets
MOVIE: Filmmakers turn to distribution, festivals to spread film's message to wider crowd.
ENTERTAINMENT Column by Mark Madler
Media: Group pushing for better benefits, work conditions.
Entertainment: Visual Effects Society creates Bill of Rights for workers.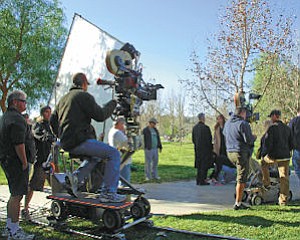 Digital: DreamWorks Animation signs first deal for Internet distribution in China.
ENTERTAINMENT: DreamWorks extends online reach to China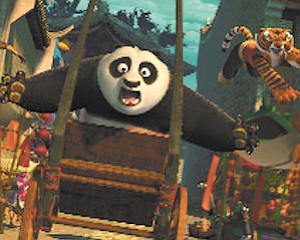 filming: Editing equipment and services firm branches out with new offering to industry.
Electric Picture Solutions is now processing dailies for feature films
Gadgets: New season introduces shopping app and bingo-style interactive game.
The CW network using social media to reel in viewers of its shows
PROGRAMMING: Series promotes appreciation of the arts among very young children.
ENTERTAINMENT: Public television will begin airing public relations executive Steve Syatt's children's TV series in May.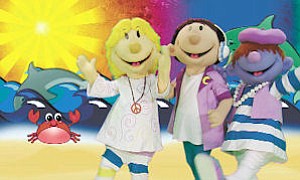 FILM: Best known for Lucas project, he created effects for dozens of other movies.
ENTERTAINMENT COLUMN: Mark Madler reports on the death of a well-known model and effects maker.