Alltemp Inc., a refrigerant tech company in Westlake Village, announced on Thursday its newest product to provide energy savings to customers.
GeoLinks has been formally approved to receive funding for the buildout of internet connections in rural California and Nevada.
The board of directors of NetSol Technologies Inc. has approved a $5 million stock repurchase to take place over the next 12 months, send the company's share price up by double digits.
Seven Lakes Technologies, a Westlake Village developer of software products for the oil and gas industry, announced the opening of an office in Midland, Texas.
Anthem Inc. has laid off information technology professionals nationally with at least some of the affected employees in the Valley area, according to Kenn Phillips, the chief executive of the Valley Economic Alliance.
DataDirect Networks will acquire Nexenta, a software-defined data storage company serving 5G and Internet of Things markets.
AeroVironment Inc. plans to create a New England Innovation Center near Boston, the first such engineering center by the company outside of California.
Information technology firm ISSquared Inc. has acquired a similar company to extend its reach in the western United States.
BioSolar Inc. has announced that its tech partners have begun production and testing of lithium-ion cells for power tool applications, as well as consumer electronics and electric vehicles.
Saalex Corp. announced that it is hiring more than 50 new employees in engineering and analyst positions.
Semtech Corp. and PS Business Parks have been added to the S&P MidCap 400 index.
Software-as-a-service firm Vroozi Inc. has named tech industry veteran Joseph Fox as its new chief executive.
ServiceTitan Inc. is expanding into a Glendale office building once occupied by Nestle USA.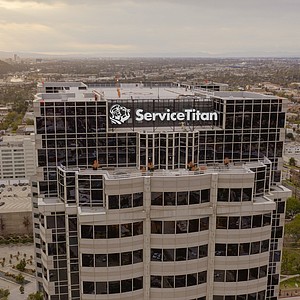 Semtech Corp. has partnered with Swiss hearing aid manufacturer Sonova Holding AG on a new device that uses the company's long-range, low-power technology.
A former Amazon.com Inc. and Microsoft Corp. executive will join the board of BlackLine Inc.