SFV TECHNOLOGY
Recent and archived news stories on: Alternative Energy, Automotive, Computing, Engineering, Internet, Nanotech, Software, Telecom, Wireless...
BioSolar Inc. has announced that its tech partners have begun production and testing of lithium-ion cells for power tool applications, as well as consumer electronics and electric vehicles.
Saalex Corp. announced that it is hiring more than 50 new employees in engineering and analyst positions.
Semtech Corp. and PS Business Parks have been added to the S&P MidCap 400 index.
Software-as-a-service firm Vroozi Inc. has named tech industry veteran Joseph Fox as its new chief executive.
ServiceTitan Inc. is expanding into a Glendale office building once occupied by Nestle USA.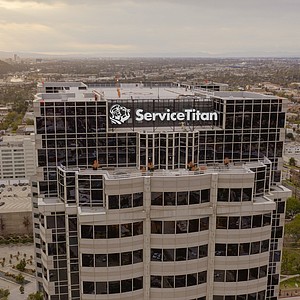 Semtech Corp. has partnered with Swiss hearing aid manufacturer Sonova Holding AG on a new device that uses the company's long-range, low-power technology.
A former Amazon.com Inc. and Microsoft Corp. executive will join the board of BlackLine Inc.
InVia Robotics has sold its automated robot and management system to a warehouse of e-commerce fulfillment business in Reno, Nev.
Marketers, gamers and doubters get their heads around virtual reality.
Northrop Grumman has received a $322 million contract from the U.S. Navy to produce a new rocket motor for a variant of its advanced anti-radiation guided missile system.
Qualstar Corp. had weak results in the fourth quarter but showed improvement for the full year.
Teledyne Technologies Inc. announced Tuesday that its defense and space business unit developed critical payload equipment for the Airbus OneWeb satellite internet constellation.
AeroVironment Inc. beat Wall Street expectations on earnings and matched on revenue in the fiscal third quarter.
BTI Studios has appointed Chris Carey as the company's new chief revenue officer and managing director for the Americas.
By Andrew Foerch
February 28, 2019
Semtech Corp. provided the long-range, low-power technology used by three companies recognized at the Innovation World Cup at MWC Barcelona this week.
Prev Next