SFV TECHNOLOGY
Recent and archived news stories on: Alternative Energy, Automotive, Computing, Engineering, Internet, Nanotech, Software, Telecom, Wireless...
Camarillo semiconductor developer Semtech Corp. and Ripl Networks have been selected by the U.S. Defense Department to deploy a tracking product for foreign guest and fleet ships at naval ports.
US Nuclear narrowed its net loss in the third quarter even as its revenue decreased due to the coronavirus pandemic.
Teledyne CARIS, a subsidiary of Teledyne Technologies Inc. in Thousand Oaks, has received "significant funding" from Canada's Ocean Supercluster to develop a software system for remote underwater surveying.
Netsol Technologies Inc. fell short of revenue projections, while Tix Corp. reported zero revenue for the quarter.
A subsidiary of Teledyne Technologies Inc. has been awarded an $85 million contract to supply two launch vehicle stage adapters for NASA's Artemis moon missions.
Human resources management provider Arcoro has partnered with Sage Construction and Real Estate.
Software developer ServiceTitan has partnered with Service Finance Co. to provide financing solutions to home improvement contractors.
Marvell Technology Group Ltd. is acquiring Inphi Corp., the San Jose semiconductor manufacturer that got its start in the Conejo Valley
Masten Space Systems has been chosen by NASA to receive two Tipping Point awards as part of the space agency's Artemis mission to return to the moon by 2024.
Artificial intelligence company Beyond Limits has signed on as a partner with a Houston consulting firm.
Instruments from Teledyne Technologies Inc. are aboard a NASA spacecraft that is scheduled to land on an asteroid.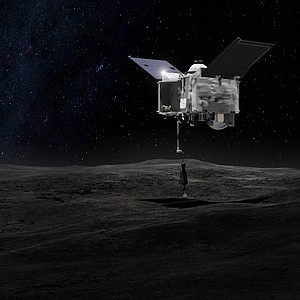 Camarillo internet service provider GeoLinks has acquired wireless infrastructure, spectrum licenses and other network assets from TPx Communications in Los Angeles.
Semtech Corp. has expanded its board of directors by two members and appointed veterans of the technology industry to fill the spots.
Semtech Corp. has partnered with Amazon.com Inc. on its new wireless network, Amazon Sidewalk, launching later this year.
Yapi, a company that makes software for dental offices, has received an investment from M33 Growth, a Boston venture capital firm that focuses on growth-stage startups.
Prev Next