SFV REAL ESTATE
Recent and archived news stories on: Apartments, Architecture, Brokers, Construction, Housing, Mortgages, Offices, Property Management, Realtors...
Film producer Thomas Tull and his wife Alba Tull have listed their 33-acre compound in Thousand Oaks' North Ranch community for a whopping $85 million.
Eric Hasserjian has joined NAI Capital Management, the property management arm of brokerage NAI Capital Inc. in Encino, as the division's chief executive.
Limoneira Co. has reported lower revenue and a net loss for the fiscal fourth quarter, blaming the results in part on excessive heat in Arizona.
A West Hills mobile park is the first such property to receive a loan under Fannie Mae's Green Rewards Program, according to New York-based Hunt Mortgage Group.
By Michael Aushenker
January 9, 2018
Rex Real Estate Exchange has secured $15 million in Series B funding.
The Crunch Fitness Building in Van Nuys has traded hands for $6.1 million, according to SRS Real Estate Partners' National Net Lease Group.
By Michael Aushenker
January 8, 2018
Six Flags Magic Mountain avoided a strike by reaching an agreement with the International Association of Machinists on Wednesday.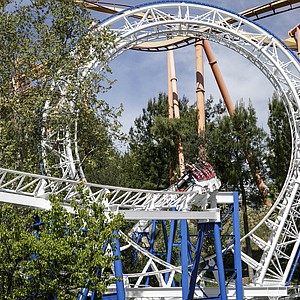 Tutor Perini Corp.'s subsidiary WDF Inc. has won a contract with the New York City Housing Authority for the Sandy Recovery Program Restoration at Baruch Houses.
J.H. Snyder Co., an L.A.-based real estate developer, has arranged $68 million in bridge financing from Meridian Capital Group for 5250 Lankershim Plaza in North Hollywood in anticipation of tenant turnover.
The owner of the Hilton Los Angeles/Universal City hotel was expected to file paperwork Wednesday with Los Angeles city officials to build a new tower at the complex.
Tutor Perini Corp. has named J. Mark Smith as chief executive of its Gulf Coast subsidiary, Roy Anderson Corp.
Public Storage opened a new location in the Houston market on Friday, passing the 1 million square foot milestone for new self-storage space this year.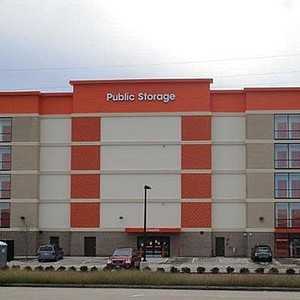 The co-founders of a residential real estate firm in Tarzana have established a foundation that they hope will keep some cash-strapped renters from becoming homeless.
A subsidiary of Tutor Perini Corp. has been selected by the California Department of General Services to construct a new $238 million office building in downtown Sacramento.
An office building in Burbank has sold to Burbank City Federal Credit Union for $3.75 million, according to brokerage Lee & Associates-LA North/Ventura.
Prev Next