Paul Davis, a civically involved small-business owner, on Saturday won the Fernando Award, considered the top honor for volunteerism in the San Fernando Valley and one of the top such awards in the country.
The Ventura County Star buildings in Camarillo sold last month to a New York City real estate investment company that specializes in buying and repurposing former media and newspaper properties.
Walt Disney Co.'s Florida resort will close for two days as Hurricane Irma makes it ways toward that state.
Shares of Walt Disney Co. dropped more than 4 percent Thursday after Chief Executive Robert Iger said the company's fiscal 2017 earnings would be similar to the previous year's.
Video game developer Blizzard Entertainment, Inc. has opened a new venue to host live e-sports gaming competitions in Burbank.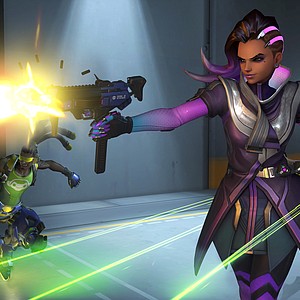 Cinedigm Corp. shareholders have approved the sale of 20 million shares to Bison Entertainment Investment Ltd. in a deal valued at $30 million.
Salem Media Group Inc. has tapped Triton Digital, a Sherman Oaks-based technology provider for the audio industry, to build out its podcast strategy.
Salem Media Group Inc.'s investment publication division, Eagle Financial Publications, has acquired Intelligence Report, a financial strategy newsletter. Terms of the deal were not disclosed.
Walt Disney Co.'s board of directors has elected Mary T. Barra, chief executive of General Motors Co., to join the board immediately, the company announced Thursday.
The Los Angeles County Board of Supervisors on Tuesday approved a new permit and fee system for making adult films.
Entertainment industry technology company FilmTrack has received $5.5 million in series C funding from Insight Venture Partners.
Walt Disney Co. missed analyst expectations on revenue for the fiscal third quarter but beat them on adjusted earnings.
Los Angeles will be the host city of the 2028 Summer Olympics, a post on the International Olympic Committee website announced Monday.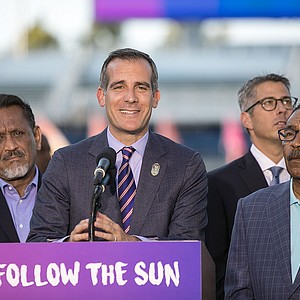 Salem Media Group in Camarillo has added investment information website TradersCrux to its growing portfolio of financial advisory services.
Downtown Lancaster has been designated as a state cultural district by the California Arts Council.