SFV MEDIA
Recent and archived news stories on: Entertainment, Internet, Marketing, Conventions, PR, Publishing, Radio, TV, Cable, Sports, Video...
Local news website LAist, which has been shut down for about four months, will be revived under a new owner.
Employment in the entertainment industry in Los Angeles and Orange counties grew 19.6 percent from 2006 to 2016, outpacing 4 percent growth across all industries in the area over the 10-year period, a new report found.
Salem Media Group in Camarillo has named Mike Blakemore to the new position of vice president of programming for its contemporary Christian music stations.
Los Angeles biotech billionaire Patrick Soon-Shiong is buying the Los Angeles Times and San Diego Union-Tribune, according to news reports.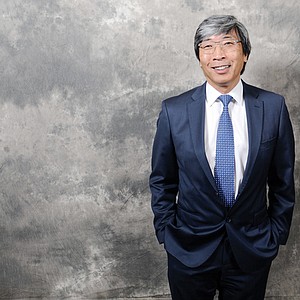 Walt Disney Co. beat Wall Street forecasts on earnings but just fell short on revenue in the fiscal first quarter.
Comcast Corp. is interested in making a bid for media assets of 21st Century Fox, according to a media report.
Owner of Canyon in Agoura Hills tweaks marketing tactics for new Santa Clarita venue.
Feature film location filming went down by nearly 20 percent to 3,901 shoots days. Television decreased by 7.6 percent to 15,218 shoot days.
Newspapers of Southern California News Group have begun previously announced layoffs.
Walt Disney Co. announced Tuesday it was giving each of its 125,000 employees in the U.S. a $1,000 cash bonus.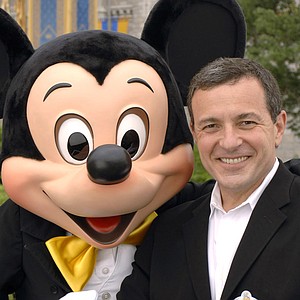 Cinedigm Corp. has made a deal with Insurrection Entertainment to distribute the independent production house's content in North America, the company announced on Wednesday.
Stubbs Alderton & Markiles, the business law firm in Sherman Oaks, has hired Dan Rozansky to join its business litigation practice as a partner.
Southern California News Group, which includes the Los Angeles Daily News, San Gabriel Valley Tribune and other newspapers, will reportedly face significant layoffs in coming months.
Robert Iger, the chief executive of Walt Disney Co., took home nearly $36.3 million last year, or $7.6 million less than he earned the previous year.
Penthouse Global Media has filed for Chapter 11 bankruptcy reorganization to address its debt and other financial issues.
Prev Next