Saalex Solutions Inc. has received a $5.7 million contract from the U.S. Navy to support the Navy Munitions Command Pacific CONUS West Division.
Northrop Grumman has received a $171 million contract from the U.S. Navy to continue production on its advanced anti-radiation guided missile system.
Capstone Turbine Corp. received orders for five microturbines for multiple industrial facilities in Mexico. The company's stock jumped on Monday.
Jerry Kroll has a simple if daunting mission for his Canadian electric vehicle company – to close the last gas station.
BYD Motors Inc. has completed construction of a $5 million warehouse for its Lancaster manufacturing plant.
AeroVironment Inc. has secured a nearly $6 million contract to provide its Raven drones to the Portuguese army, the Monrovia unmanned aircraft manufacturer has announced.
Cherokee Inc. reported a quarterly net loss of $9.1 million on Thursday, a 90 percent increase compared to the same quarter last year.
HW Hunter Ram of the West Truck Center has opened its 40,000-square-foot facility in Lancaster, making it the largest Ram stand-alone dealership in the country by size.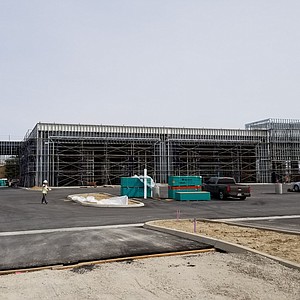 Avery Dennison Corp. has appointed Mark Barrenechea to its board, the company announced Monday.
Capstone Turbine Corp. is opening the doors of its San Fernando Valley headquarters and manufacturing facility to investors and analysts next month.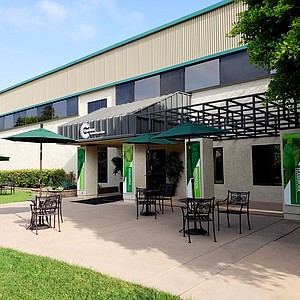 AeroVironment Inc. beat Wall Street estimates on earnings and revenue for the fiscal first quarter.
With dozens of options lining grocery store shelves, consumers of nutrition bars seem to have an overabundance of choices. But despite the variety, sports nutritionist and former real estate agent Karen Nation could find nothing that worked for her and her clients.
Semtech Corp. beat Wall Street estimates on revenue and adjusted earnings for the fiscal second quarter.
AeroVironment Inc. has donated two Quantix drones to the U.S. Military Academy at West Point.
Stratolaunch Systems announced Monday a new line of launch vehicles that includes a space plane.