Wesco Aircraft Holdings Inc. beat Wall Street estimates on adjusted earnings and revenue in the fiscal first quarter.
Dole Food Co. is set to merge with European fresh produce distributor Total Produce following a $300 million deal that will see Total Produce buy a 45 percent stake in the Westlake Village company from owner David H. Murdock.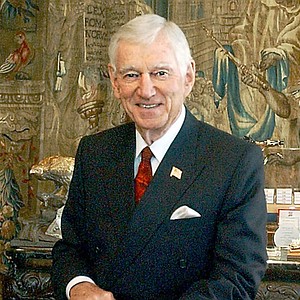 Capstone Turbine Corp. announced Wednesday receiving an order for one of its microturbines from a Canadian real estate investment trust.
Avery Dennison Corp. has added two new label materials to its wine and spirits portfolio, the company announced Tuesday.
Gamma Alloys was notified last month that Boeing HorizonX Ventures, the venture investment arm of Boeing Co., would make an investment in the company and its composite material that Chief Executive Mark Sommer believes could one day replace regular structural aluminum in aircraft.
AeroVironment Inc. beat Wall Street expectations on earnings and revenue for the fiscal second quarter.
Xcor Aerospace has filed for Chapter 7 bankruptcy and will liquidate its assets after failing to line up new investors.
BAK Industries is closing its two San Fernando Valley locations resulting in the elimination of 261 employees.
Covercraft, a maker of automotive covers and protectors, plans to relocate within Valencia to the new IAC Commerce Center, according to brokerage CBRE Group Inc.
The Public Investment Fund of the Kingdom of Saudi Arabia is seeking to invest $1 billion into the space companies of billionaire Richard Branson's Virgin Group.
The city of Los Angeles Public Works Committee has agreed to reduce water discharge permit and inspection fees for microbreweries following an appeal by craft brewery members of the Greater San Fernando Valley Chamber of Commerce.
U.S. Nuclear Corp. has started delivery this month of its portable tritium air monitors to the U.S. Air Force.
Porsche calls Disney Institute for advice on management and customer service issues.
The inventor of the original zipper has been awarded a patent for a textile technology that promises to put an end to tight shirt collars.
NASA Armstrong Flight Research Center has awarded a $16 million contract to purchase up to three engines from General Electric Co. for use on the space agency's experimental airplane now in development.