SFV MANUFACTURING
Recent and archived news stories on: Aerospace, Agribusiness, Chemicals, Electronics, Energy, Fabrication, Industrial, Plastics, Textiles...
AeroVironment Inc. Chairman Timothy Conver plans to sell a portion of his shares in the company, the Simi Valley drone maker announced Friday.
Dole Food Co. has sold two of its European subsidiaries to Norwegian produce distributer Bama Group for an undisclosed price.
Cherokee Global Brands reported a profit during its third fiscal quarter despite lower revenues.
Limoneira Co. has appointed four members of its management team to executive positions, the Santa Paula agribusiness company announced Friday.
A commercial bakery of pita chips, croissants and bagels has been purchased by a Dallas private equity firm for more than $15 million.
AeroVironment Inc. has moved its headquarters to Simi Valley from Monrovia, according to media reports.
California Resources Corp. saw its stock jump nearly 20 percent Wednesday.
Wesco Aircraft Holdings Inc. fell short of Wall Street expectations on adjusted earnings but topped on revenue in the fiscal fourth quarter.
Industrial Metal Supply Co. has promoted David Pace to be president of the Sun Valley metal distributor.
MGA Entertainment Inc. appears to be expanding into Australia, according to multiple LinkedIn posts by Chief Executive Isaac Larian.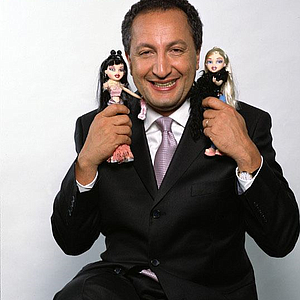 Capstone Turbine missed Wall Street estimates on earnings but beat them on revenue in its fiscal second quarter.
Flavor Producers LLC has acquired New York-based Flavormatic Industries Inc., the Valencia flavor company announced Thursday.
Limoneira Co. has launched two new seasonal packaging campaigns to nationwide retailers, the Santa Paula agribusiness company announced Tuesday.
Representatives from seven businesses at Van Nuys Airport on Wednesday unveiled commitments to solar energy at the San Fernando Valley airfield.
Teledyne Technologies Inc. announced late Tuesday that its longtime leader, Robert Mehrabian, will step down as chief executive and take on the position of executive chairman effective Jan. 1.
Prev Next