SFV MANUFACTURING
Recent and archived news stories on: Aerospace, Agribusiness, Chemicals, Electronics, Energy, Fabrication, Industrial, Plastics, Textiles...
Blue Cross Laboratories in Santa Clarita has been acquired by Starco Group of Santa Monica.
New York-based Coty Inc. will pay $600 million for a 51 percent share of Kylie Jenner's beauty business, including Kylie Cosmetics and Kylie Skin in Ventura County.
By Maria Freeman
November 18, 2019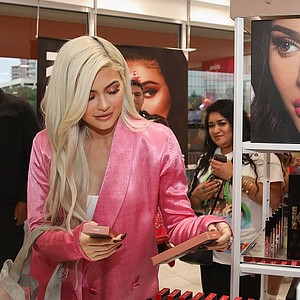 AeroVironment Inc. has received a $12 million contract from a Middle Eastern country to supply spare parts, repair services and logistics support for an existing fleet of Puma and Raven unmanned aircraft.
Qualstar Corp. announced Thursday it has developed a prototype enterprise class library product with Sony Imaging Products & Solutions Inc.
AeroVironment Inc. received a U.S. Army contact valued at up to $55 million to modify radio frequency communications for one of its unmanned aircraft systems.
AeroVironment Inc. has received a contract valued at $6.4 million from a Southeast Asian military customer for additional Raven unmanned aircraft.
Fifty-eight employees of Amcor Rigid Packaging USA will lose their jobs starting in December as the company closes its Chatsworth plant.
A subsidiary of Teledyne Technologies Inc. received a follow-on production contract to make a manned combat vehicle for the U.S. Navy.
AeroVironment Inc. has introduced a new version of its Puma hand-launched drone for military customers.
Less than a year after voluntarily delisting itself from the Nasdaq, Interlink Electronics Inc. is considering returning to a U.S. or foreign stock exchange.
The founders of CBD Daily, a hemp-based skincare company in Chatsworth, has added Fleurtiva to its portfolio of brands.
All 268 employees of the CoorsTek Inc. ceramics manufacturing plant in Ventura will lose their jobs when the plant permanently closes later this month.
Apex Global Brands, the apparel licensing company in Sherman Oaks formerly named Cherokee, has partnered with a cannabis company in Florida to enter the CBD market.
Leonard Moore, founder of a San Fernando Valley manufacturer of instruments for industrial process automation, died on Sept. 6.
Los Angeles City Attorney Mike Feuer announced Friday a four-year settlement with two vaping products companies in the San Fernando Valley that includes payment of a $350,000 penalty.
Prev Next