Providence St. Joseph Health and Cedars-Sinai officially broke ground on a patient tower in Tarzana on Monday evening, as part of the hospital's Tarzana Reimagined project.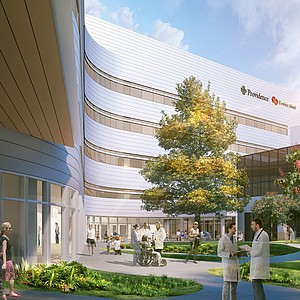 Adventist Health in Glendale and Simi Valley will eliminate certain in-house facility staff positions in favor of hiring Chicago-based commercial real estate services firm Jones Lange LaSalle Inc.
Dilisym Services, a Simulations Plus company based in North Carolina, on Tuesday announced new software in development to treat heart failure.
Westlake Village-based Arcutis Biotherapeutics debuted on the Nasdaq Friday with its shares gaining more than 28 percent on its first day of trading.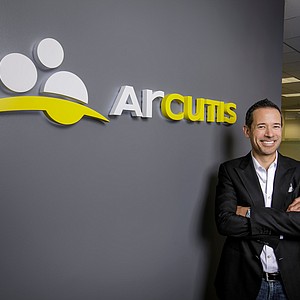 Amgen Inc. announced fourth-quarter results that beat Wall Street expectations.
Valley Presbyterian Hospital in Van Nuys is one of the first health centers to connect to CommonWell Health Alliance, a real-time data sharing service through Meditech.
Kaiser Permanente Woodland Hills Medical Center on Sunday resumed full operation following the repair of a water main break incurred the previous weekend.
Kaiser Permanente Woodland Hills Medical Center late Tuesday closed its urgent care services and its emergency department.
LTC Properties in Westlake Village has invested $33 million in out-of-state acquisitions.
Following a water main break, Kaiser Permanente Medical Center in Woodland Hills has canceled surgeries and doctors' appointments.
Amgen Inc. on Monday announced it will collaborate with Guardant Health Inc. and Qiagen N.V. to further its research on AMG 510, a pipeline drug designed to treat metastatic lung cancer.
Jant Pharmacal Corp. has won a contract with health care performance improvement company Vizient Inc., starting Feb. 1.
A fairly low-profile pharmaceutical company in Thousand Oaks has brought on a longtime Pfizer executive and co-inventor of the drug Zoloft to be in a management position.
The U.S. Patent and Trademark Office on Tuesday issued a patent to Endonovo Therapeutics for usage of its SofPulse technology in stroke victims.
After months of negotiations, health insurance company Cigna announced its contract with Dignity Health ended Jan. 1.