MannKind Corp. in Westlake Village has issued 7.3 million shares to creditor Deerfield to pay down $7 million in debt, according to Securities and Exchange documents filed Friday.
Cure Pharmaceutical in Oxnard announced Wednesday that it has signed a term agreement for the acquisition of the non-pain assets of Therapix Biosciences Ltd., a clinical-stage pharmaceutical company that is developing cannabinoid-based medications.
Simulations Plus Inc. reported on Tuesday profits of $2.4 million for its third fiscal quarter.
Los Angeles County has appointed two executives to launch a new agency to promote the bioscience industry, officials announced July 5.
Atara Biotherapeutics opens ATOM center in Thousand Oaks.
Amgen Inc. in Thousand Oaks has filed a lawsuit against drugmaker Intas Pharmaceuticals Inc. and its subsidiary Accord Healthcare Inc. over its plans to manufacture a generic of Amgen's medication Sensipar.
The Los Angeles. City Council has unanimously passed a resolution urging Kaiser Permanente not to cut 306 jobs in Los Angeles, including 34 positions at a laboratory in North Hollywood.
A pair of health-related companies in the Valley region announced they joined the Russell 3000 Index this week.
The Antelope Valley Hospital plans to lay off 137 workers, according to a notice filed June 18 with the state Employee Development Department.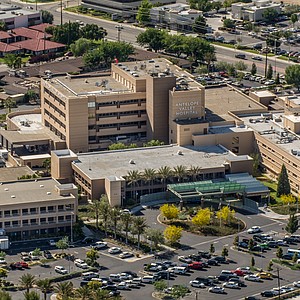 Thousand Oaks city officials and business leaders came out Monday morning to witness the grand opening of Atara Biotherapeutics Inc. new research and development facility, dubbed ATOM, in the Conejo Spectrum Business Park.
Medtronic's closed-loop insulin pump is now approved for use in young patients with Type 1 diabetes, expanding the market for the medical device, the company announced Thursday.
Fertility Institutes' Dr. Jeffrey Steinberg pushes the envelope by giving parents the option to select their offspring's eye color.
Atara Biotherapeutic Inc. has appointed Utpal Koppikar as chief financial officer.
Apollo Medical Holdings Inc. has appointed Eric Chin as chief financial officer. He will succeed the current CFO, Mihir Shah, effective July 1.
Pegi Matsuda, a longtime civic leader in the San Fernando Valley, has sent an email saying she will step down from her position at Valley Presbyterian Hospital.