Amgen Inc.'s Amjevita, a biosimilar of the bestselling drug in the world, will launch in Europe and the United States in 2018 and 2023, respectively, the company announced.
Amgen Inc. on Tuesday announced an exclusive agreement with Simcere Pharmaceutical Group to co-develop and commercialize four biosimilar drugs in China.
Providence Saint Joseph Medical Center will lay off approximately 55 people in late October, according to a notice provided to the state's Employment Development Department.
Amgen Inc. does not anticipate interruptions in its drug supply caused by Hurricane Maria and affirmed its guidance for the year, the company announced Monday.
Biotech startup executives discussed the industry's challenges and opportunities in the Valley region during the Corporate Leaders Breakfast organized by California Lutheran University on Friday at the Ronald Reagan Presidential Library in Simi Valley.
The U.S. Food and Drug Administration announced it has approved Amgen Inc.'s biosimilar drug Mvasi for treatment of multiple types of cancer. It is the first biosimilar approved in the U.S. for cancer.
Providence St. Joseph Health announced today that Erik Wexler will lead the combined hospital network of Providence Health & Services in Los Angeles, Orange and San Bernardino counties.
MannKind Corp. on Tuesday announced that it has completed the relocation of its corporate headquarters to Westlake Village. The biotech company was formally headquartered in Mann Biomedical Park in Valencia.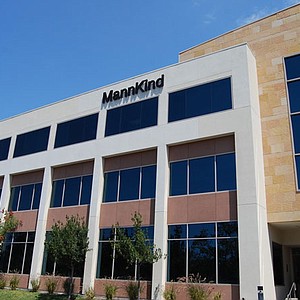 Henry Mayo Newhall Hospital on Tuesday announced the appointment of Ray Moss as vice president and chief information officer.
Second Sight Medical Products Inc. on Monday announced that it has received approval from the U.S. Food and Drug Administration to begin a human clinical study for its latest visual prosthesis system, Orion.
Amgen Inc. on Thursday announced its foundation will expand the Amgen Biotech Experience program to nine new markets worldwide.
The Conrad N. Hilton Foundation has awarded its $2 million Hilton Humanitarian Prize to International Center for Diarrheal Disease Control, Bangladesh, or iccdr,b, an international research institute focused on improving public health in developing countries.
The Thousand Oaks Bay Club, a luxury athletic club that is part of a chain of country clubs in California, has been taken over by a local sports and fitness franchisee.
Atara Biotherapeutics Inc. announced Tuesday the hiring of Dr. Kanya Rajangam as senior vice president and chief medical officer.
HemaCare Corp. announced Monday a 50 percent increase in revenue and a swing from losses to profits during the first six month of the year.