Simulations Plus has partnered with an unnamed clinical-stage biotech company to develop a new delivery model using its GastroPlus software.
CBDfx, a hemp-derived CBD company in Chatsworth, has partnered with Emerson Group, a brand marketing organization in Wayne, Pa., to place CBDfx products in retail stores around the country.
Shareholders seek better marketing for Afrezza.
HemaCare Corp., a provider of human blood and immune cells for medical therapies and research, has partnered with Vital River to distribute its product in the Chinese market.
Amgen Inc. on Monday announced it will acquire Otezla, a Celgene Corp. psoriasis drug, for $13.4 billion in cash.
Two Valley residents who ran a pharmacy were convicted Tuesday for running a $35 million fraud that billed Medicare for medicines that were never delivered.
Northeast Valley Health Corp. has opened a women's health care clinic in Pacoima, as an extension of the company's Pacoima Health Center.
Kaiser Permanente workers in California have voted to strike beginning in October, according to a statement from the Coalition of Kaiser Permanente Unions.
MannKind Corp. met analyst expectations for earnings and fell just short on revenue in the second quarter.
MannKind Corp. and One Drop have signed an agreement to integrate MannKind's BluHale accessory device into the One Drop platform.
Sienna Biopharmaceuticals has retained Cowen as an independent financial advisor to explore "financial and strategic alternatives" to boost shareholder values.
ImmunoCellular Therapeutics Ltd. – once a promising public biotech company working on cancer therapies – abruptly terminated its operations late last year.
Providence Tarzana Medical Center has signed a 10-year lease for one-third of the space at the nearby Tarzana Medical Atrium.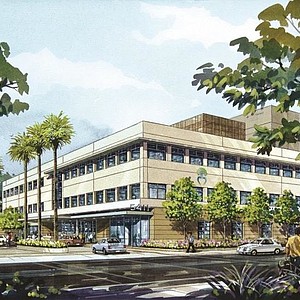 Representatives of Amgen Inc. and Pfizer Inc. attended a lobbying group meeting with President Donald Trump on Thursday.
Medtronic, a medical technology company headquartered in Dublin, Ireland with its diabetic care division in Northridge, has filed an application with the Food and Drug Administration, seeking approval to change the labeling for its MiniMed insulin pump system.