Atara Biotherapeutics Inc. has priced its secondary stock offering to raise nearly $128 million, the company announced late Wednesday.
Monster Digital Inc. has extended to Jan. 26 the closing of its reverse merger with a North Carolina biopharmaceutical company.
Atara Biotherapeutics Inc. plans to raise $100 million through a secondary stock offering, the company announced Tuesday.
Shares of Atara Biotherapeutics Inc. rose nearly 19 percent Friday after the company announced approval from the U.S. Food and Drug Administration to conduct Phase 3 clinical studies on its experimental drug tabelecleucel.
Amgen Inc. expects pay between $6 billion and $6.5 billion in taxes as it repatriates money from overseas operations, the company said Friday in a filing with the Securities and Exchange Commission.
Colette Menzel will assume the role of chief operating officer at Antelope Valley Hospital effective immediately, the hospital announced Wednesday.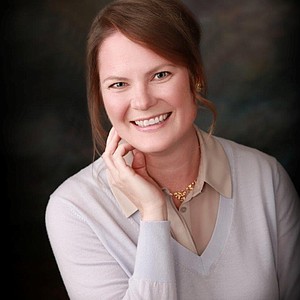 Shares of Second Sight Medical Products Inc. made some major gains Tuesday, jumping more than 20 percent during trading hours before falling back to a nearly 18-percent gain by market close.
Leading medical minds from Harvard, Massachusetts General Hospital, the University of Miami and other major institutions will lend their expertise to Sienna Biopharmaceuticals Inc. as members of its newly established corporate advisory board.
A new treatment center for teenage girls with eating disorders has opened in Agoura Hills.
Amgen Inc. in Thousand Oaks has agreed to provide operational and financial support to Belgium-based Biocartis Group in its pursuit of Food and Drug Administration approval for a test that compliments Amgen's metastatic colon cancer drug Vectibix, or panitumumab.
The Food and Drug Administration has approved Amgen Inc.'s drug Repatha as a prevention for heart attacks in patients with cardiovascular disease, potentially enlarging the customer base for the drug.
The Antelope Valley Hospital has partnered with a local nonprofit to provide support to newly paralyzed patients.
Amgen Ventures, the investment arm of Thousand Oaks biopharmaceutical firm Amgen Inc., has invested an undisclosed sum in Syapse Inc., a San Francisco software company that has developed an integrative platform designed to streamline the "precision medicine" approach to cancer treatment.
Epic Medical Group has opened a clinic at Sherman Oaks Hospital to help close the gap between hospital stay and home for patients recovering from complex and chronic conditions, the company announced Thursday.
Amgen Inc. will lay off up to 121 workers at its California sites beginning Dec. 31, according to a notice filed in early November with the California Employment Development Department.