Logix Federal Credit Union has opened its newest branch at Bridgeport Marketplace in Santa Clarita.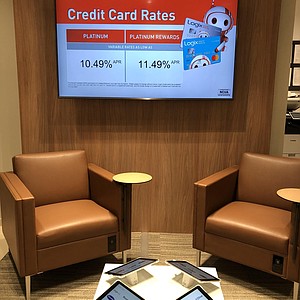 Wells Fargo Bank has announced leadership changes to the Los Angeles area's newly integrated commercial banking division, including naming Stender Sweeney as division executive.
INSURANCE: Virtual reality aids in employee training program.
A coalition of business owners and independent contractors in the Valley area, Pasadena and Burbank held a press conference this morning urging legislators to amend the Dynamex court decision.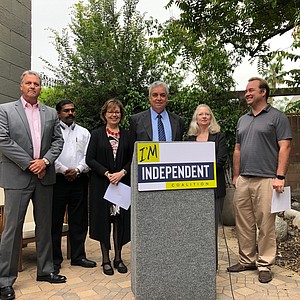 BlackLine Inc. will open an office next month in Pleasanton to tap into the resources of the tech scene in Silicon Valley.
Both Wesco Aircraft Holdings Inc. and BlackLine Inc. beat Wall Street estimates for the second quarter.
Vertical Cos., a medical and adult-use cannabis brand and distribution business, is living up to its name with a straight shot up in its funding trajectory.
Avery Dennison Corp. reported mixed results for the first quarter, while Teledyne Technologies Inc. beat Wall Street estimates on earnings and revenue.
L.A. County's unemployment rate in March dipped slightly to 4.6 percent, the combined effect of a modest gain in jobs and several thousand workers leaving the labor force.
Burbank's Ikioo Technologies Inc., a digital health care company, has converted its $41.2 million of seed funding into "digital equity securities."
The Securities and Exchange Commission announced Friday fraud charges in the investigation of a Ponzi scheme run by the now-defunct real estate investment firm Woodbridge Group of Cos. in Sherman Oaks.
PCF Insurance Services has acquired two insurance agencies – one in Chicago and another in New York.
Really Great Employee Benefits has acquired the assets, employees and clients of JorgensenHR.
B. Riley Financial Inc. has named Jon Merriman senior managing director and chief business officer.
Marshall Stowell will serve as the Conrad N. Hilton Foundation's first-ever vice president for communications, the organization announced Wednesday.