The Bank of Santa Clarita on Thursday announced a proposed three-for-two stock split of its common stock.
NetSol Technologies Inc. missed Wall Street expectations, while Interlink Electronics Inc. saw an increase in revenue and earnings in the third quarter.
The Business Journal's Fastest Growing list represents the diversity of the Valley economy.
A bankruptcy judge has approved the sale of the Barney's chain of fashion stores to Authentic Brands Group and its financial partner B. Riley Financial in Woodland Hills.
Southern California Edison cut electricity for nearly 23,000 customers in Ventura County Wednesday as a precautionary measure against the Easy Fire.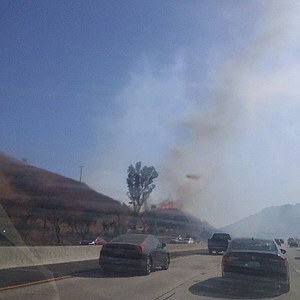 The Business Journal honored the 50 Fastest Growing Private Companies in the Valley region on Tuesday, with Encino-based Caulipower Inc. named as the top company on the annual list.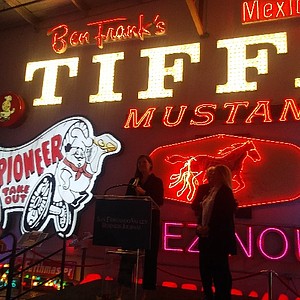 B. Riley Financial Inc. on Wednesday announced it has established a nearly $117 million investment portfolio for fashion brands.
The news was muted yet hopeful from the Business Forecast Conference presented by Valley Industry & Commerce Association Friday morning at the Universal Hilton in Universal City.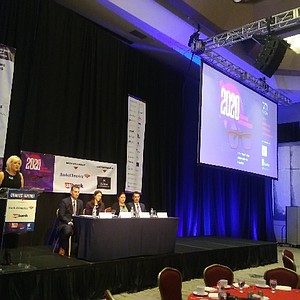 In its latest bout of weather-related public safety power shutoffs, Southern California Edison on Thursday cut electricity to more than 4,300 customers in Los Angeles and Ventura counties.
L.A. County's unemployment rate was unchanged at 4.4 percent in September as education-related hiring offset declines in several other sectors.
Westlake Village's Giftz was among the 15 most fundable companies, as ranked by the Graziadio Business School at Pepperdine University in Malibu.
Robert Shapiro of Sherman Oaks was sentenced Tuesday to 25 years in prison after pleading guilty to conspiracy and tax evasion charges related to his orchestration of a $1.3 billion investment fraud scheme.
Pasadena's LA Financial Federal Credit Union and Ventura County Credit Union called off a proposed merger following "many discussions and much due diligence."
Insurance carriers hike premiums, nix renewals after wildfires.
New rule impacts sectors from music to ridesharing.