SFV FINANCE
Recent and archived news stories on: Banks, Credit Unions, Mortgage Lending, SBA, Stocks/Bonds, Venture Capital, Wealth Management...
Avery Dennison Corp. reported mixed results for the first quarter, while Teledyne Technologies Inc. beat Wall Street estimates on earnings and revenue.
L.A. County's unemployment rate in March dipped slightly to 4.6 percent, the combined effect of a modest gain in jobs and several thousand workers leaving the labor force.
Burbank's Ikioo Technologies Inc., a digital health care company, has converted its $41.2 million of seed funding into "digital equity securities."
The Securities and Exchange Commission announced Friday fraud charges in the investigation of a Ponzi scheme run by the now-defunct real estate investment firm Woodbridge Group of Cos. in Sherman Oaks.
PCF Insurance Services has acquired two insurance agencies – one in Chicago and another in New York.
Really Great Employee Benefits has acquired the assets, employees and clients of JorgensenHR.
B. Riley Financial Inc. has named Jon Merriman senior managing director and chief business officer.
Marshall Stowell will serve as the Conrad N. Hilton Foundation's first-ever vice president for communications, the organization announced Wednesday.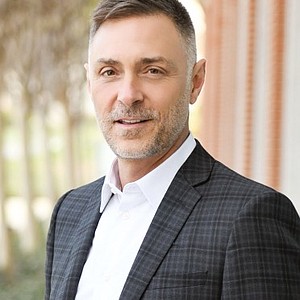 Investment advisory firm B. Riley Capital Management, a subsidiary of Woodland Hills-based B. Riley Financial, has set up a new credit division called Gateway Credit Partners.
Bank of America of the Greater Los Angeles Region plans to hire as many 300 bankers across all of its business lines over the next three years, according to the bank's top executive in the region.
The Ventura County Fire Department on Wednesday issued a report saying that arcing of wires owned and operated by Southern California Edison caused the massive 2017 Thomas Fire in Ventura and Santa Barbara Counties.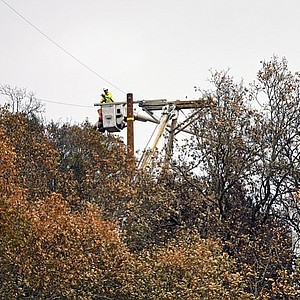 American Environmental Group, a consulting firm in Westlake Village, has been acquired by global insurance provider McLarens.
Valley-area woman-owned small businesses will get access to additional affordable loans after Bank of America announced Friday that it is doubling its capital investment in the Tory Burch Foundation to $100 million.
B. Riley Financial on Tuesday reported fourth quarter earnings lower than the previous year on account of the stock market's wild ride near the end of 2018.
BlackLine Inc. has promoted Patrick Villanova to chief accounting officer, the company announced Thursday.
Prev Next