SFV FINANCE
Recent and archived news stories on: Banks, Credit Unions, Mortgage Lending, SBA, Stocks/Bonds, Venture Capital, Wealth Management...
B. Riley FBR, an investment bank and subsidiary of B. Riley Financial Inc. in Woodland Hills, has appointed Dawn Farrell as chief administrative officer of the firm's investment banking unit.
B. Riley Financial Inc. has closed a public offering of $100 million in senior notes, the Woodland Hills company announced Tuesday.
A licensed insurance agent in Glendale was arrested and charged with grand theft and insurance fraud after allegedly acting as a licensed insurance agent to steal $10,000 from a trusting client, according to the California Department of Insurance.
Westlake Village BioPartners has launched its first $320 million venture fund to invest in life science and biotech companies.
California Credit Union honored 18 first-year Los Angeles Unified School District teachers during a Los Angeles Sparks basketball game at Staples Center.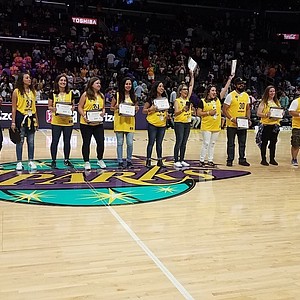 Deluxe Entertainment Services Group Inc. is laying off a total of 46 employees from two of its locations in Burbank.
Liberty Co. Insurance Brokers in Woodland Hills has acquired a majority stake in Mitchell & Mitchell Insurance Agency, based in Novato.
Patrick Nygren, the former top executive at Wells Fargo in the San Fernando Valley, has joined Union Bank as regional president for Los Angeles and the Central Coast, the financial institution announced Tuesday.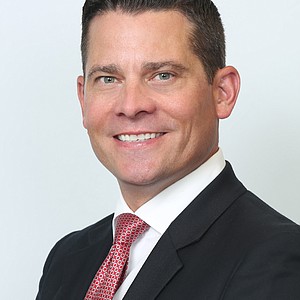 L.A. County's unemployment rate held steady at 4.5 percent in July even as seasonal job losses gripped the education sector, according to state figures released Friday.
Patrick Nygren, the former regional president in the San Fernando Valley for Wells Fargo Bank, has left the company.
BlackLine Inc. has named Owen Ryan to its board of directors effective this month to contribute his expertise on the company's next phase of growth.
GlassRatner, a subsidiary of B. Riley Financial Inc. in Woodland Hills, announced Thursday that it advised Coast Mesa car dealer Orange Coast Auto Group in its acquisition of Costa Mesa-based South Coast Acura.
The Bank of Southern California, based in San Diego, has completed its previously announced acquisition of Americas United Bank in Glendale.
Shares of Cherokee Inc. shot up more than 100 percent Monday after the Sherman Oaks-based apparel licensing company announced it has refinanced its debt with a $40 million-dollar loan.
Teledyne Technologies, BlackLine and Wesco Aircraft all beat analyst expectations for the second quarter.
Prev Next