Universal Studios to Build Office Campus on Backlot
Monday, February 1, 2021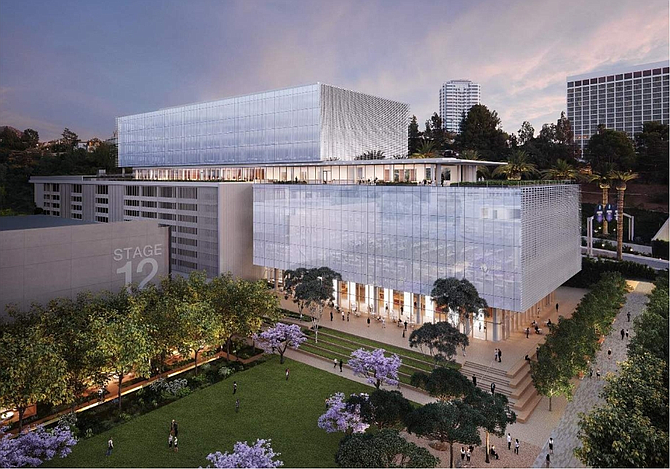 A 400,000-square-foot office campus is coming to NBCUniversal in Universal City.

According to the website of general contractor Hathaway Dinwiddie, the project will consist of an 11-story, 331,000-square-foot office building with an 84,000-square-foot employee center; eight stories of parking to accommodate 265 vehicles; plus offices, food services, conference and screening rooms, and landscaped walkways and gardens.

The new facility – to be erected near the intersection of Universal Hollywood Drive and Lankershim Boulevard – will rest on property that formerly hosted a group of small production spaces as well as some undeveloped land. The property was razed and cleared by the end of 2020.

According to media reports, the Campus Project, which has a completion date of 2023, was approved as part of the NBC Universal Evolution Plan in 2013.

If the complex meets its 2023 completion date, it will arrive in the same year that Warner Bros. plans to complete its 800,000-square-foot Second Century project — coinciding with the 100th anniversary of the AT&T-owned studio at its Burbank lot.

Universal, which is owned by Comcast Corp., has design studios House & Robertson Architects and Lever Architecture attached to this project.