Med Building Slated for Tarzana
Wednesday, November 18, 2020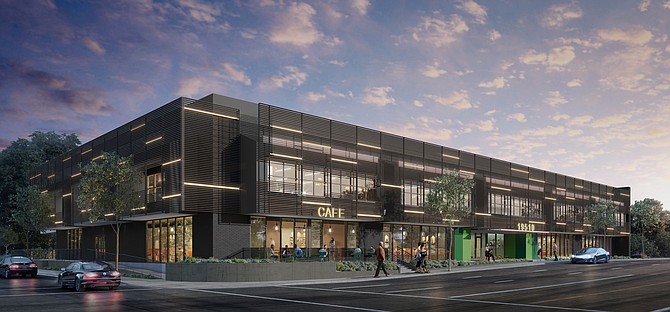 A 42,000-square-foot structure in Tarzana, just 1.5 miles from the Providence Cedars-Sinai Medical Center, is undergoing $4.5 million in renovations to be completed in the third quarter of next year.

The two-story building at 19500 Ventura Blvd. will be transformed into an outpatient medical space, complete with contemporary facade, medical offices, open-air atrium and lounge areas; developer Greenbridge Investment Partners in Beverly Hills also plans to add 4,000 square feet in restaurant space.
Lee & Associates/L.A. North Ventura's Scott Romick and Eugene Kim will be handling leasing efforts. Michigan-based HED, formerly Harley Ellis Devereaux, has been brought on as the architecture firm for the project.
The building served as medical and general office space prior to renovation announcements, with Progressive Physical Therapy and U.S. Bank popping up as last listed tenants, according to CoStar.
U.S. Bank will continue to occupy a portion of the space as an "anchor long term corner tenant," Romick told the Business Journal in an email. No other new tenants have been named as of yet.


"This will become a magnet for medical professionals seeking an excellent location with a variety of amenities nearby," Romick said in a statement. "This project will provide much needed space, particularly for those wanting to be nearby the Providence Cedars-Sinai Tarzana Medical Center."