Sherman Oaks Apartments Sell Despite 81 Percent Vacancy
Tuesday, July 28, 2020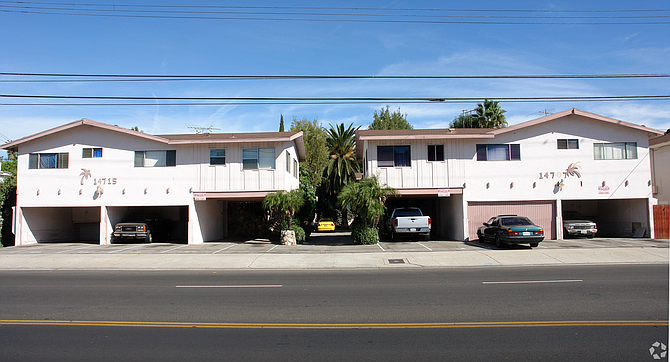 A multifamily property at 14707-14715 W. Magnolia Blvd. in Sherman Oaks has sold for $3.5 million in an all-cash transaction – despite the fact that 13 of the 16 apartments were vacant.

Rick Raymundo of Calabasas brokerage Marcus & Millichap Inc. transacted the deal on this pair of apartment buildings, representing both buyer and seller — each of which is a private investment group. CoStar data identified the buyer as Riva Investments III and the seller as Cohen Zilla Family Trust.
The class C buildings had been around since 1958. The seller had been in the process of renovating the interiors of the units. Five of those apartments were torn down to the studs while another five remained in its original condition, according to Marcus & Millichap.
"Due to the low current occupancy, it would have been difficult for a lender to finance this transaction," Raymundo said in a statement. "The challenge was to find a buyer with the funds available for the purchase and eventual renovation of the units, who was comfortable with essentially a negative return for the first several months of operation. Fortunately, we were able to source a buyer in a 1031 exchange who was quite familiar with the area and confident in the property's future value."

Recent sales on similar multifamily projects in the area include a trio of July deals in the area: 14252 Erwin St. in Van Nuys with four units, which sold for $2.18 million; 7038 Vesper Ave. in Van Nuys with eight units sold for $2.52 million; and 14403 Tiarra St. in Sherman Oaks with eight units sold for $5.45 million.