Medtronic Executive Moves to MannKind
Monday, July 20, 2020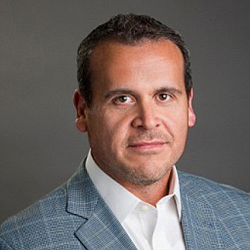 Medtronic executive Alejandro Galindo will join MannKind Corp. as its chief commercial officer effective Aug. 4, the company announced Monday.
Galindo has more than 25 years of experience in the health care, energy and consumer industries, most recently as president of Medtronic's advanced insulin management business in Northridge, where he has worked for six years.
Westlake Village-based MannKind markets its flagship product, Afrezza, as a treatment for diabetes in adults using an inhalable insulin powder. The company is currently in a collaboration agreement with L.A. biotech Immix to develop an inhalable powder focused on treating respiratory viral infections such as COVID-19 — using MannKind's delivery system to the lungs.
"We are excited to welcome Alejandro to MannKind during a critical period of growth," Michael Castagna, chief executive of MannKind, said in a statement. "I'm confident that Alejandro's strong leadership skills and extensive experience in product development, global expansion, diabetes, and distribution strategy will help position us for success in the future."
Prior to Medtronic, Galindo held various leadership roles at General Electric Healthcare.
Shares of MannKind Corp. (MNKD) on Monday fell nearly 3 cents, or 1.5 percent, to $1.69 on the Nasdaq.