Multifamily Complex to Rise Near CSUN
Wednesday, July 8, 2020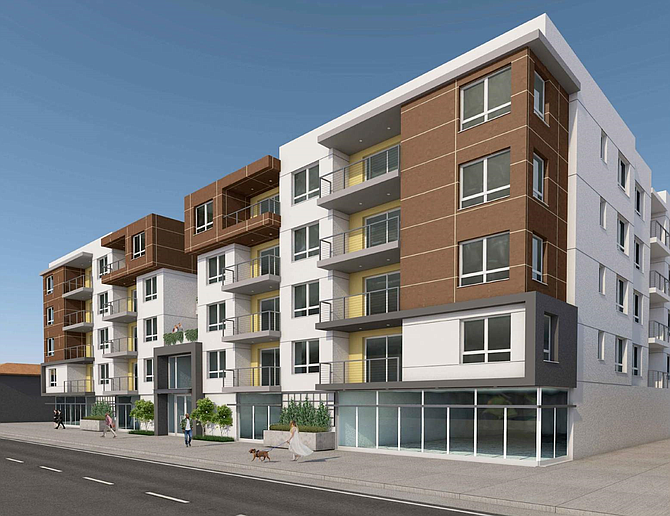 A property located at 8940 N. Reseda Blvd. in Northridge will bring five stories of apartments to the market near California State University – Northridge, according to an application filed with the Los Angeles City Planning Department.
The 51 CSUN-adjacent units will be comprised of one- and two-bedroom apartments over subterranean parking levels to accommodate 92 vehicles.
The applicant, Uzi Levy and 8940 Reseda LLC, has requested entitlements allowing for a height increase and a reduction to required side-yard setback in exchange for five low-income units. The developer is also requesting a demolition permit to raze the property's existing commercial building.
GA Engineering Inc. has designed the contemporary complex, which will include a courtyard, roof deck and ground-floor fitness center. The land parcel was acquired in 2015 for $2.1 million, according to CoStar Group data.