Simi Valley Circles Back to Approve Mixed-Use Housing Project
Monday, February 10, 2020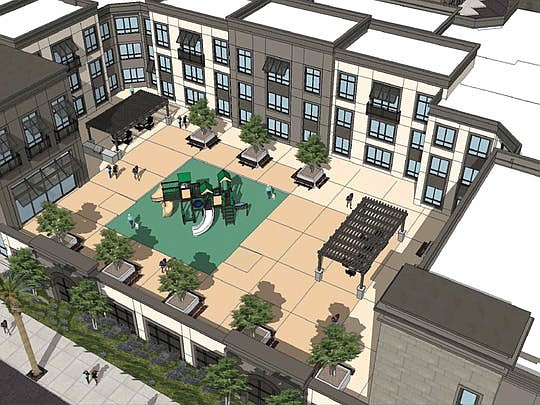 A proposed four-story, 278-unit apartment complex has been approved in Simi Valley under pressure-filled circumstances.
The city of Simi Valley's planning commission voted 4-1 on Feb. 5 to recommend approval of a mixed-use development on the northeast corner of Tapo and Alamo streets, in an effort to meet state-instituted housing quotas.
Last year, AMG & Associates of Encino had proposed its intention to raze most of the existing Belwood Center and replace the 7-acre site with a mixed-use development that would include the residential units (including 83 apartments deemed affordable), a parking garage and roughly 8,000 square feet of commercial space.
Then, after some NIMBY pushback from local residents, the planning commission rejected the AMG project on Dec. 4.
However, since then, the municipality has come under pressure from state housing officials, who warned that Simi Valley could risk decertification and face serious repercussions if the city violated the Housing Accountability Act, which encourages the creation of affordable housing and supports infill residential developments by expediting approval requirements for developers.
As a result, Simi's planning commission voted Jan. 22 to reconsider the project, which the commission then passed last week.