Clay Lacy Aviation to Develop Sustainability Program
Monday, February 10, 2020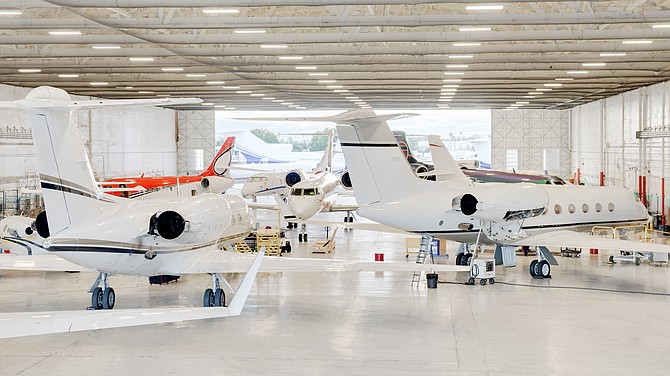 Clay Lacy Aviation has hired World Kinect Energy Services to develop a sustainability program to reduce the company's carbon footprint.
Details of the deal between Clay Lacy, at Van Nuys Airport. and World Kinect, a subsidiary of World Fuel Services Corp. in Miami, were not disclosed.
The program by World Kinect will attempt to reduce the carbon footprint at Clay Lacy facilities by installing a solar array, eliminating single-use plastics, transitioning ground equipment from diesel to electric and upgrading to LED lighting.
The aviation company will work with World Kinect to offer carbon offsets to jet charter and management customers on an individual flight or aggregate basis.
Clay Lacy Chief Executive Brian Kirkdoffer said that operating safely and responsibly while adding value to clients is at the core of the aviation firm's business philosophy.
"Reducing our carbon footprint and offering clients an easy, verifiable way to operate their planes sustainably is simply the right thing to do," Kirkdoffer said in a statement. "We see this program as an important step toward making business aviation sustainable and helping our industry achieve its climate objectives."
In addition to Van Nuys, Clay Lacy has operations in Texas, Florida, New Hampshire, Oregon and Nevada, among other states.